AN ELECTRIFYING PARTNERSHIP WITH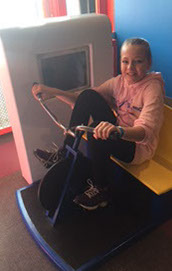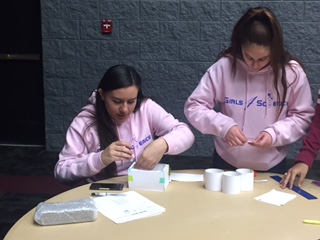 Girls 4 Science partnered with ComEd for the Winter 2017 program module on Electricity Engineering. ComEd staff members wrote and facilitated the six week program curriculum.
The students visited the ComEd Training Facility and learned about the smart grid, renewable energy, lineman safety and much more. Students learned about Environment Engineering and the issues related to air, land and water quality. They also conducted a lab on water safety using ph testing kits. The girls learned that batteries are devices that store electrical energy in a chemical form. Using a lemon the girls powered a clock.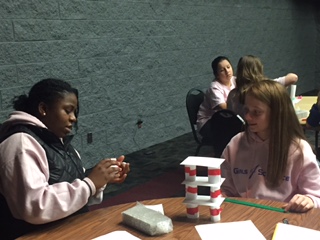 ComEd team members discussed occupations related to Structural and Civil Engineering. The winter session was wrapped up with a tower building lab to illustrate job components of structural and civil engineers.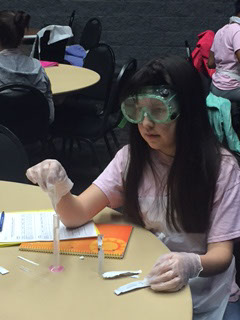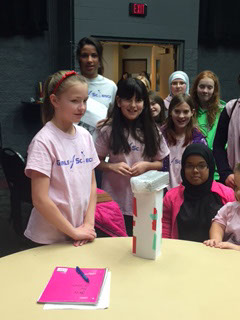 SPACE CAMP WINNERS!!
Special thanks to all of the G4S participants for
stellar essays and teacher recommendations
for the Space Camp Competition.
Please help me congratulate
your G4S sisters:
University of St. Francis
Bethany Raichart
Malcolm X College
Zaria Primer
Olive Harvey College
Violet Jackson
​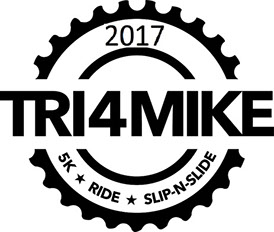 Saturday, May 13, 2017 • 9:00 am
Metea Valley High School
1801 N. Eola Road Aurora, IL 60502
Join us for the second inaugural combination of
Bike for Mike + Metea Life Run = Tri for Mike!
To benefit Girls4Science
and American Brain Foundation.
Michael Riley Wegrzyn was passionate about his wife, twin daughters, teaching science, and being active! This event is family oriented, non-competitive, and encourages families to get out and get active.
The Ride will be 12 miles on the Illinois Prairie Path that Mike used to commute to Metea Valley. The run will is in the adjoining neighborhood to the school, and the "swim" will be a inflated splash pad / slip and slide that will be fun for all.
The cost for participation is $20, and $5 for children 12 years or younger. Register by April 26, 2017 to receive a dry-fit running shirt.
REGISTER NOW
http://tinyurl.com/TRI4MIKE16-17
​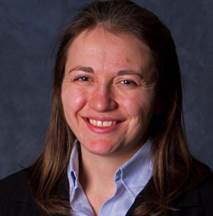 Chrissy Coles
Process Engineer
(Degree in Chemical Engineering and minor in Food Science from UIUC.)
Chrissy has been a volunteer
with G4S one year.
Her favorite food is asparagus with balsamic glaze.
Her words of wisdom for girls in STEM: "The world is a big place with so many different types and applications of engineering and the sciences, if you want to solve problems to make the world better and improve people's lives, you can and you will. Always work hard for what is important to you and always ask for help from your peers and mentors."
A memorable field trip in the fall was our visit to The Plant Chicago, a not for profit converted warehouse which houses vendors within a "circular economy" where the waste stream of one source becomes an input to another. Walk throughs of the farms and chickens on the outside grounds lead to a tour of the aquaponics farm where the students made their own mini aquaponic system to take home and learned about how long it takes for styrofoam to decompose in a landfill. The Plant volunteers were knowledgeable and incredibly engaging, they are all active engineers and scientists who have a passion for teaching and sharing their knowledge about the interesting systems that have been designed in this facility.
______________________________________________
Girls 4 Science is always looking for dedicated volunteers. Complete the General Application located on the web site at:
http://girls4science.org/your-support.html Click on the volunteer tab.